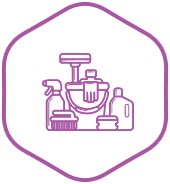 Professional Carpet Cleaning Service
Henderson Carpet Cleaning is a complete home cleaning service with over 10 years of experience you can read about our service here. Our goal is to serve all your cleaning needs for home, office, and business. Call us to get a free professional cleaning assessment of your carpets, furniture, and even Duct Cleaning.
Our experts know that living in the Mojave Desert has a lot of advantages but can get your carpets filled with sand quickly and dust particles that stick to the fibers.
We will recommend the best cleaning method that will not only deep clean your carpets, remove stains and refresh the odors but will also make your living space safe for allergy sufferers and will prolong the life of your carpets.
Carpet Cleaning Henderson:
Our Carpet Cleaning teams are experts in all the latest methods for carpet cleaning and specialize in the requirements posed by the desert climate.We follow your carpet's manufacturer's recommendations and use the latest Eco-Friendly cleaning solvents that keep both the environment and your home clean and refreshed.
Our leading method is carpet steam cleaning which is the most used method in commercial and residential carpet cleaning. We utilize the best mounted carpet cleaning equipment for the best results.